KM0 MENU, WITH ORGANIC FARMING DISHES
We are always looking for unique flavors that we like to present every evening. The Villa Ambra restaurant is not the classic restaurant, the kitchen is our passion and we are deeply committed to serving genuine products in respect of the ancient and simple Tuscan tradition. The menu is always varied and each meal has 4 courses, this to savor all the best of our cuisine. We use organic or short-chain products as much as possible thanks to the two farms that collaborate with us, Podere della Bruciata and Campino delle Querce. Our strong point is poor Tuscan cuisine: simple and ancient flavors of our land that we love so much, but we also like to experiment with new things and dishes from other regions.
MEAT IN ABUNDANCE: LA FIORENTINA
This is not for vegetarian! This is a dish for the most eaters, only those who dare will know the true goodness of the MEAT in a Tuscan key. Accompanied by a little salad to degrease. This is a course that gives its best if accompanied by at least one bottle of Nobile di Montepulciano. Impossible to leave Tuscany without having tasted a kilo and a half of Florentine steak. Medium and rare cooking, the one who does not like meat with blood should abstain, the cook always gets angry at the request of a well-cooked Florentine. And here too we put all our experience in the selection of meat, so that it is always first choice.
The breakfast at the AgriHotel Villa Ambra is a riot of flavor to be enjoyed outdoors in the garden. Among the most popular dishes there are: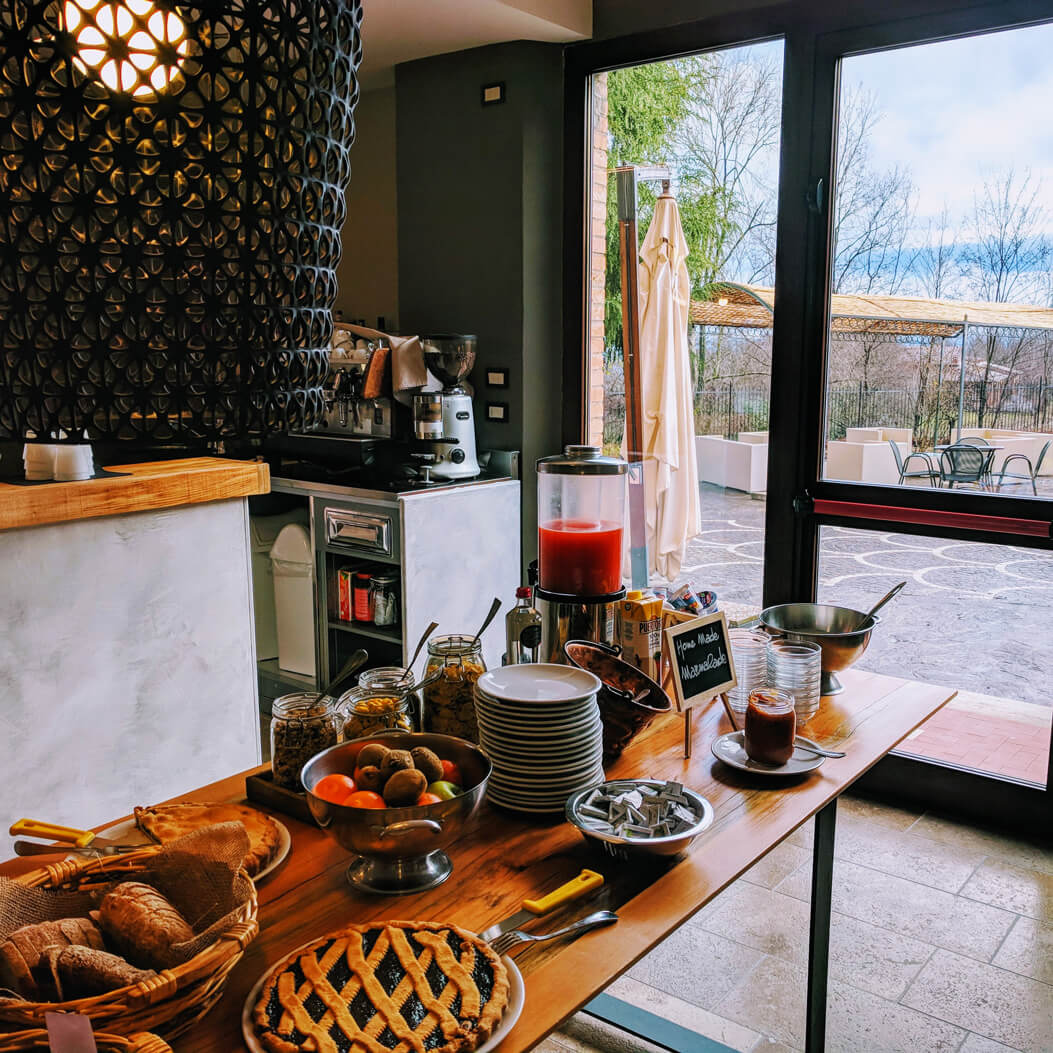 From Fiorentina, to the mixed grill meat … a liver for degreasing and go on with the Tagliata of beef.
DO NOT DESPERATE THERE IS ALSO VEGETABLES: CELIAC AND VEGETARIANS
We cannot fail to satisfy the most demanding, and this is why the restaurant has also specialized in cooking for CELIACS and VEGETARIANS. We like to offer poor Tuscan cuisine also in a Celiac and Vegetarian key, without losing the taste and genuineness of the product. Not to take away from dinner, the wines are also selected for these types, with the Bio & Natural wines of Podere della Bruciata 100% vegetable.
Villa Ambra boasts a short supply chain of many organic and conventional products. Among all, we are particularly proud of the wines we offer, coming from the vineyards close to the hotel. Among these are the wines from conventional agriculture of the Campino delle Querce. and wines from organic agriculture, with natural vinification of Podere della Bruciata.
Do you have a birthday? A communion, a baptism or a degree? We can indulge you: from the pool party to the meal served until the Apericena. All in the name of good food and good taste.