Small and Familiar AgriHotel with Pool and Restaurant – Between Val d'Orcia and Valdichiana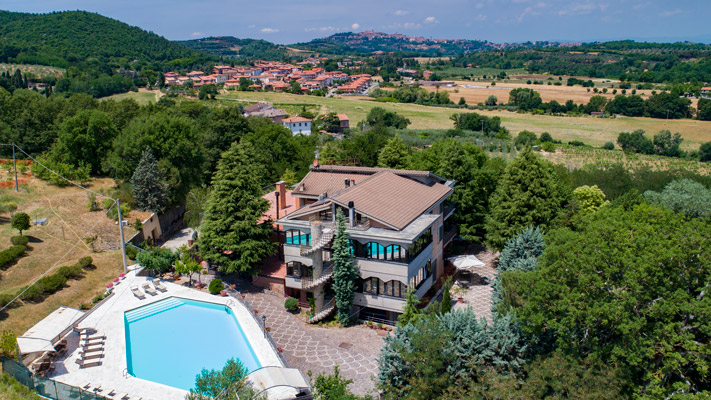 Relax in the pool at the end of the day
OUR 100 SQUARE METERS SWIMMING POOL
The swimming pool of the hotel is very large and is ideal for relaxing at the end of the day after a nice tour between vald'orcia and valdichiana.
Possibly cocktail in hand.
A DIFFERENT STYLE AND READ IN MEMORY
Our superior rooms offer a unique experience that will make you feel right at home. Each room is equipped with an ultra-comfortable bed and new, super-functional furniture.
You will enjoy a delicious and varied breakfast with local and fresh products, to start the day in the best way.
Don't miss the opportunity.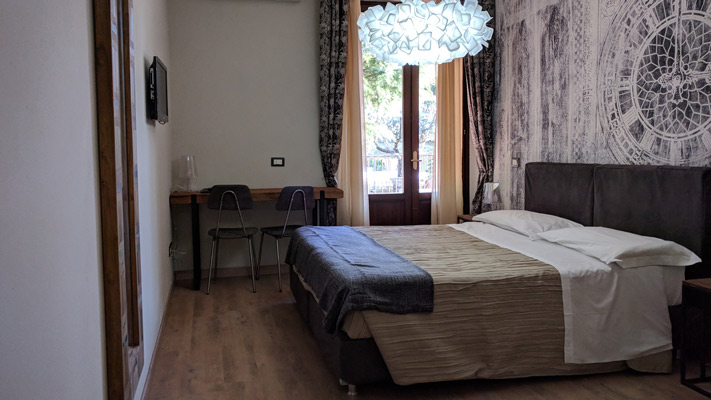 Il Podere della Bruciata, the secret place
A unique place, bookable only directly. A typical Tuscan farmhouse surrounded by meadows and vineyards.
The "depandance" of the Hotel
Ideal for peace of mind, being independent but being able to use the services of the Hotel at will.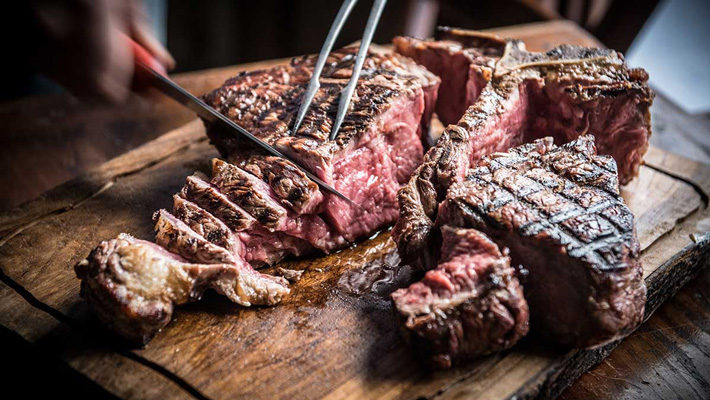 INTERNAL RESTAURANT WITH TYPICAL CUISINE
Take some Tuscan Poor Cuisine and add a pinch of the owners' immoderate passion for catering, then add enough (QB) of dedication to quality and organic agriculture, in case you find the one with an ancient taste even better.
Mix everything vigorously and bake for 45 years at 175 ° C.
When cooked, season with a little Tuscan goliardia.
This is the recipe of our kitchen, a dish that should be served hot and possibly accompanied with plenty of good wine.
UNLIMITED PASSION FOR THE APERITIF
The AgriHotel Villa Ambra bar boasts a great variety of cocktails, all made with local ingredients and our production.
They stand out among all the cocktails of our invention made with local ingredients including the Rosso di Montepulciano wine.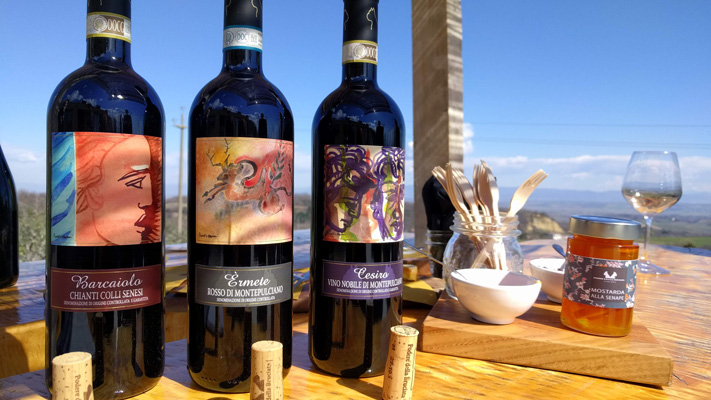 OUR CELLAR AVAILABLE FOR WINE TASTING
We have been producing wine for three generations now.
There are two farms surrounding the AgriHotel Villa Ambra: Podere della Bruciata and Campino delle Querce
The wine is still produced naturally with artisanal methods.
You can taste our wines both as an aperitif and at the AgriHotel restaurant … but above all we are waiting for you in the cellar for a wine tasting.